SECURITY CAMERAS THOUSAND PALMS
Why Do My Security Cameras Freeze Up?
Security cameras are undoubtedly beneficial to a company or a home, despite the fact that they may become a point of contention. They are essential crime deterrents.
In today's climate, with the increase in criminal activities, security camera systems are a must. It is natural to be concerned about the safety of your company's assets and employees. As a result, investing in a comprehensive surveillance system for your business is entirely appropriate.
Cameras for your security system can help you take better care of your company. Cameras, on the other hand, can only be as useful as the good video they provide. CCTV camera footage may frequently have problems, but these must be handled with great attention to avoid serious issues.
The main objective of video chain management software is to maintain the system up and running at peak performance, even when it's under attack. Even the tiniest flicker or blurring in-camera footage may hinder investigators from identifying important components of a scene that can be used to identify a criminal.
Cameras today are far more robust and feature-rich than the outdated technology just a few years ago, yet they still require maintenance. Video flickering, blurred video, and security camera freeze can all be caused by camera hardware or incorrect installation.
Noise in the Footage
It's normal to have noise in-camera footage, as opposed to a security camera freeze. Even if you have the greatest camera imaginable, some noise will be present in the recording.
Despite the fact that modern cameras feature noise reduction to keep it at a minimum, the noise may build over time as the camera hardware deteriorates. There are a variety of sorts of camera noise you might encounter.
The first is simple; in the camera footage, you may see black and white dots, giving it a pixelated appearance. This can happen as a result of poor or faint lighting that makes it difficult for a camera to recognize colors and contrast.
The noise in the picture is reduced by the pixels blending together and obscuring the image's detail. Getting a camera with improved noise reduction is the only way to get rid of this sort of noise. The lens may also deteriorate over time, becoming less effective at reducing graininess.
Horizontal or vertical lines in the camera footage are the second most prevalent form. This can be caused by two primary factors. The first is ambient lighting, and the second is electrical interference in the video.
It's difficult to determine the source of the problem. If the difficulty is caused by external illumination, start by getting rid on any light that hits directly on the camera, especially bright ones. And if you believe your video recording has noise due to electric interference, there are two things you can try.
The first step is to examine the power cable for any problems. The second step is to ensure that all signal cables are connected properly and that the shielding around them isn't damaged.
Offering Security Camera Services to Thousand Palms, CA
The Best Security and Surveillance Systems In the Desert
74333 CA-111
Suite 203
Palm Desert, CA 92260
Phone: 760-332-8900
Hours of Operation: 24/7 Availability

"The best. I highly recommend the team at First Call for all your home security and Audio Video needs. Great service at a fair price. They're smart, professional, courteous, creative, clean, on time and responsive. Not all contractors or service providers in the desert arrive when they say they will and operate in a way you expect. First Call does it right – on time, no surprises and professional.
Peter and his crew have helped us with a security system, cameras, home network and television install. They listened to our wants and needs, made recommendations and offered a variety of options to achieve our goals. Their cost estimates were spot on and reliable. Their recommendations on hardware and equipment were both priced right and high quality. They explained all the options in a way we could easily understand and when we had questions after the work was done they responded promptly and with a smile. Great service at a fair price, it's all you can ask for. It's been a real pleasure working with First Call."
Kingsley S. Los Angeles
Getting Started Is Simple
Thousand Palms, California is a census-designated place in Riverside County. The population was 7,715 people at the 2010 census, up from 5,120 people in the 2000 count.
The city is known for its lovely desert environment and pleasant weather. Residents of the area enjoy spending time outside because of the great climate and many individuals like being outside.
Thousand Palms is a tiny hamlet in the Coachella Valley, California. The 4th District Supervisor and a five-member community council govern it.
It began as a peaceful suburb of Palm Springs that grew in popularity after World War II. Today, it is a bustling and developing metropolis on its own.
Acrisure Arena
Acrisure Arena (formerly known as Coachella Valley Arena) is a 10,000-seat multi-purpose indoor arena in Thousand Palms, California, located in the Coachella Valley.
On June 2, 2021, the arena was inaugurated on 43.35 acres of unincorporated land near Palm Desert, between Interstate 10 and the Classic Club golf course.
The naming rights to the arena are expected to be completed in late 2022, and it will serve as the home arena for the Coachella Valley Firebirds of the American Hockey League; its sponsors are financial technology firm Acrisure, who paid an undisclosed sum for ten years.
On June 26, 2019, it was announced that the future Seattle Kraken would be based in Palm Springs and that the Agua Caliente Band of Cahuilla Indians and Oak View Group (OVG) had agreed to build an arena on the band-owned property as a venue for their planned NHL franchise.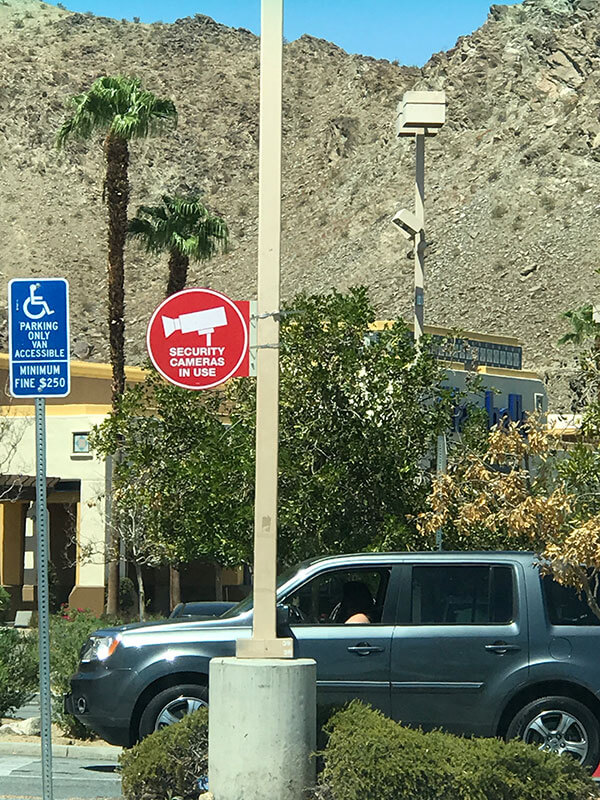 The 10,000-seat arena was predicted to cost $250 million. OVG CEO Tim Leiweke cited a study by the SoCal Coyotes on the future of sports events and tourism in the Coachella Valley as proof that a multi-purpose facility in Palm Springs is viable.
The planned arena was to be built on part of the Spa Resort Casino's parking lots and leased by the Agua Caliente Band of Cahuilla Indians.
An NHL-ready arena would have included an adjacent facility to serve as a year-round community gathering place and the AHL team's training center.
The arena's groundbreaking and construction were supposed to begin in February 2020, with completion by the fall of 2021, but they were delayed due to the COVID-19 epidemic and the resulting ban on large gatherings including concerts and sporting events. By September 2020, OVG's talks with the tribe had come to a halt, owing to a lack of progress
On September 16, 2020, the Oak View Group and H.N. and Frances C. Berger Foundation announced that they had selected a new arena site in the middle of the Coachella Valley near Palm Desert, which would not open until at least 2022.
The arena will be built on land in Thousand Palms near Interstate 10 and the Classic Club golf course. On June 2, 2021, groundbreaking for the project took place.
The Coachella Valley Preserve
The Coachella Valley Preserve is a public park with no entrance fees. Donations, on the other hand, are very helpful. Picnics, hiking, and visiting the rural visitor center "The Palm House" are some of the activities that may be done here.
The Coachella Valley Preserve is about 20 miles north of Palm Springs and 30 minutes away from Indian Wells.
Take in the 20,000 acres of desert wilderness, animals, and pathways at the Preserve. Participate in one of the organized activities or help construct the Preserve by becoming a trail guardian.
When you offer your contribution with financial assistance, you can be confident that it will be acknowledged. Your charitable donations will be used to maintain the "Palm House," keep restrooms clean, combat invasive species, and expand trail accessibility.
Driving Directions from Thousand Palms, California, USA to our Office
Head south on Arbol Real Ave toward Datil Way 42 s (0.2 mi)
Take Varner Rd and Cook St to Panorama Dr in Palm Desert 16 min (8.5 mi)
Turn left at the 2nd cross street onto Ramon Rd 0.1 mi
Turn right onto Monterey Ave 0.5 mi
Turn left onto Varner Rd 2.5 mi
Turn right onto Cook St
Pass by Cold Stone Creamery (on the right in 0.7 mi)4.7 mi
Turn right onto CA-111 N 0.7 mi
Drive to Palm Desert Dr S 18 s (318 ft)
Turn left onto Panorama Dr 135 ft
Turn left at the 1st cross street onto Palm Desert Dr S
Destination will be on the right184 ft
First Call Security and Sound
74333 CA-111 Suite 203, Palm Desert, CA 92260, United States

BEGIN WITH US!
Our experts are part of a hand-selected team of security professionals who will guide
you through a plan that will fit your company.
Home security doesn't have to be expensive, cookie cutter, or by a national chain. We can take care of your family and
home security right here LOCALLY. Stimulate our economy and keep your money and your business local!