SECURITY CAMERAS LA QUINTA
How Do I Make My Security Cameras Weatherproof?
The backbone of a successful surveillance system is security cameras. Indoor and outdoor cameras are available in different models. Indoor cameras are protected against harsh weather and vandalism, but outdoor cameras are not so lucky.
In reality, the lifespan of a camera is affected by a variety of elements when it is positioned outside. For example, if a camera is placed facing east where the sun rises, it will have a shorter life expectancy than one that is exposed to the heat and light of the sun.
Outside cameras are designed to endure the elements, and you'll find a lot of them with IP ratings. The dust and waterproofing levels of cams are defined by IP ratings.
However, because of the design of these cameras, they can never be declared to offer full waterproofing. There are numerous methods for dealing with the difficulties that outdoor video surveillance presents. This essay will examine the typical weather conditions and solutions for outdoor CCTV cameras.
Bugs, insects, and spiders can all harm your security camera.
Mosquitos and moths are attracted to the light of outdoor security cameras, especially those with infra-red illumination, and can live in or on them. Infra-red lighting attracts them, and they may nest on the camera over time as a result.
All it would do is obstruct your camera's vision if you have spider webs and dead insects on yours. This isn't only inconvenient, but it can also cause false alarms, particularly in motion-sensing cameras.
There are a number of things you can do to prevent this from happening to your camera. The most apparent solution is to apply bug spray or an insecticide on the camera housing and surrounding areas.
It's also worth noting that the IR LEDs of your camera can be turned off, or you may purchase an additional IR LED light from your camera. Instead of the camera, this will attract insects to the separate LED. To keep a spider from weaving a web near one of your cameras, apply petroleum jelly to the regions surrounding it.
Essential oils, such as citronella, lavender, and peppermint, are also effective deterrents. Cleaning the camera on a regular basis will help protect against pesky bugs and insects that may nest there.
Offering Security Camera Services to Bermuda Dunes, CA
The Best Security and Surveillance Systems In the Desert

74333 CA-111
Suite 203
Palm Desert, CA 92260
Phone: 760-332-8900
Hours of Operation: 24/7 Availability
The Best Security and Surveillance Systems In the Desert
Take Runaway Bay Dr to Ave 42
2 min (0.4 mi)
Take Fred Waring Dr to Palm Desert Dr S in Palm Desert
11 min (5.6 mi)
Turn right onto Palm Desert Dr S
Destination will be on the left

"The best. I highly recommend the team at First Call for all your home security and Audio Video needs. Great service at a fair price. They're smart, professional, courteous, creative, clean, on time and responsive. Not all contractors or service providers in the desert arrive when they say they will and operate in a way you expect. First Call does it right – on time, no surprises and professional.
Peter and his crew have helped us with a security system, cameras, home network and television install. They listened to our wants and needs, made recommendations and offered a variety of options to achieve our goals. Their cost estimates were spot on and reliable. Their recommendations on hardware and equipment were both priced right and high quality. They explained all the options in a way we could easily understand and when we had questions after the work was done they responded promptly and with a smile. Great service at a fair price, it's all you can ask for. It's been a real pleasure working with First Call."
Kingsley S. Los Angeles
Getting Started Is Simple
Bermuda Dunes is a favorite spot for visitors to play golf while visiting California. With five courses within the city limits and another nine outside of it, there's always something new on the horizon!
Not only that, but this tranquil residential community also has a number of additional services available, such as shopping malls with a selection of merchants.
Bermuda Dunes, a hamlet in the city of Palm Springs, California, was founded on a golf course and is not one of the region's most well-known sites. The area has been inhabited by celebrities such as Clark Gable and John Wayne for decades.
The Sun City community of over 20,000 people is located adjacent to Bermuda Dunes and includes a retirement package that includes free golf in addition to other amenities. A combination of Sun City's neighboring 9,000 or so residents, the Bermuda Dunes' 13,500 or so residents, and Bermuda Dunes' numerous attractions make for a larger population base.
Bermuda Dunes Golf Course is the main attraction and biggest draw to Bermuda Dunes. In 1962, Bermuda Dunes Golf Course first opened, and it has been providing golfers with a wonderful experience ever since. Within five miles, you can play at almost a dozen courses, which makes Bermuda Dunes a golf paradise for players.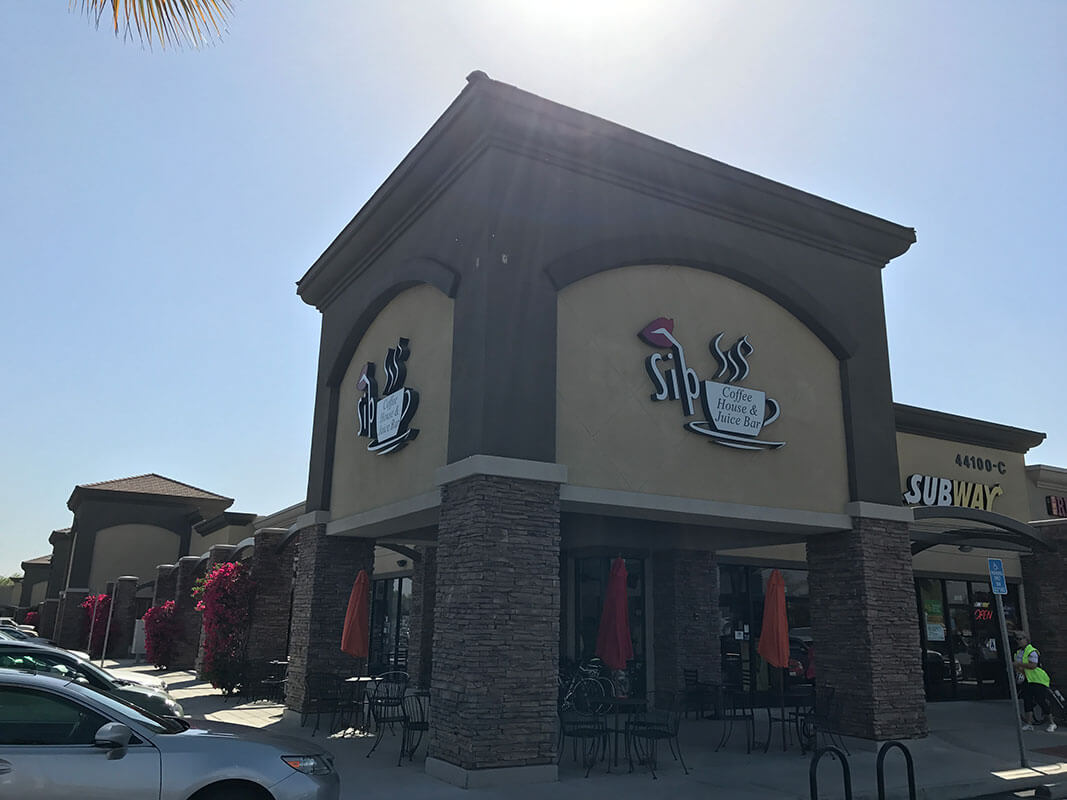 Want to Live in Bermuda Dunes?
The small Bermuda Dunes Airport is one of the best airports in California. The staff are friendly and helpful, there are great facilities with free wifi for flyers to enjoy when they land!
If you're looking for a place to live that's both inexpensive and pleasant, Bermuda Dunes is worth considering if you don't mind the summer heat. The typical house value is hundreds of thousands of dollars less than on the Pacific Coast an hour away.
The town is located in the Coachella Valley's desert region and is sheltered by nearby Thousand Palms, the mountains to the west and south, while to the south are Little Sand Timer Range – which offers some shade from sun exposure throughout much of their length making it suitable for people of all ages!
For tourists, there are a number of services and amenities available in this area. The typical house price is $575,000, with only 36 days on the market.
Bermuda Dunes Country Club
The Bermuda Dunes Country Club is one of Southern California's finest golfing experiences. You may anticipate the greatest in golf competitions, social gatherings, casual dining, and practice facilities.
Bocce ball and fitness are two activities that may be enjoyed in one of our fitness rooms. Bermuda Dunes is the ideal place to spend your free time, nestled among spectacular views of the San Jacinto Mountains, meandering fairways, and freshwater lakes.
Driving Directions from Bermuda Dune, California, USA to our Office
Take Runaway Bay Dr to Ave 42 2 min (0.4 mi)
Head north on St Thomas Dr toward Runaway Bay Dr
Turn left at the 1st cross street onto Runaway Bay Dr
Restricted usage road0.3 mi
Turn right onto Lima Hall Rd
Partial restricted usage road285 ft
Take Fred Waring Dr to Panorama Dr in Palm Desert 11 min (5.8 mi)
Turn left at the 2nd cross street onto Ave 42 0.5 mi
Use the left 2 lanes to turn left onto Washington St 1.0 mi
Turn right onto Fred Waring Dr 3.5 mi
Use the left 2 lanes to turn left onto Deep Canyon Rd 0.5 mi
Turn right onto CA-111 N 0.2 mi
Drive to Palm Desert Dr S 18 s (318 ft)
Turn left onto Panorama Dr 135 ft
Turn left at the 1st cross street onto Palm Desert Dr S
Destination will be on the right184 ft 
First Call Security and Sound
74333 CA-111 Suite 203, Palm Desert, CA 92260, United States

BEGIN WITH US!
Our experts are part of a hand-selected team of security professionals who will guide
you through a plan that will fit your company.
Home security doesn't have to be expensive, cookie cutter, or by a national chain. We can take care of your family and
home security right here LOCALLY. Stimulate our economy and keep your money and your business local!