SECURITY CAMERAS COACHELLA
Is it better to have a dome camera or a bullet camera?
We see criminal activity all around us every single day, and the majority of the perpetrators are not apprehended. Criminals are getting more clever by the day, and they're learning how to conceal their tracks.
We need to do everything we can to stop crime from happening. It's hard to come up with the money and strength necessary to recover from a theft. It may be both financially and emotionally draining trying to deal with the consequences of a crime after it has occurred. Getting a CCTV security camera is a great way to prevent crime from taking place in the first place.
Even if a suspect completes the action under the watch of a camera, there's a good chance they will be identified as a result of the captured evidence.
After you've decided to buy a camera, you'll have to select from several different sorts and degrees of cameras. Bullet and dome cameras are the two most popular forms of cameras.
Both of these cameras are suitable for both residential and commercial usage. Both, nevertheless, have distinctions that make them better suited to certain applications. In contrast, other circumstances may become dangerous for them.
The Dome Camera as a Security Camera
The dome shape of a camera is what gives it its name. A dome camera has a lens sealed in a transparent dome. Dome cameras are well-suited to both indoor and outdoor usage.
They are, nevertheless, frequently put inside structures due to their seamless and inconspicuous appearance. Dome cameras are more resistant to vandalism attempts because the lens is encased within a clear housing.
It's also difficult to tell where the camera is facing simply by looking at it because of its dome-like structure.
Dome cameras are available in a variety of types, and vandal-proof dome cameras with a more reinforced design are available. Dome cameras can also have a rotating camera installed inside them, allowing you to observe an area larger than what would be possible with multiple cameras.
The Bullet Camera as a Security Camera
Security cameras with this type of appearance are called. They have a cylinder shape with a bullet or lipstick tube-like appearance and are usually used for security systems. These are the most widespread styles of security cameras.
They're not nearly as inconspicuous as dome cameras, which is both a benefit and a drawback. It's beneficial in that it serves as a visual deterrent to crime. Criminals deliberately select targets where they are certain they won't be found.
They avoid it because there is a camera on the building. It's a disadvantage since it becomes apparent to them and lends itself to easy attack. With ease, they may be redirected in another direction owing to their mounting position. They have, however, a larger panoramic view than previous types do.
This is due to the camera's form, which allows a larger lens to be installed than a dome camera.
Find out what the Differences between Dome and Bullet cameras are.
Serving Coachella with Security Cameras for over 20 years
The Best Security and Surveillance Systems In the Desert
74333 CA-111
Suite 203
Palm Desert, CA 92260
Phone: 760-332-8900
Hours of Operation: 24/7 Availability

"The best. I highly recommend the team at First Call for all your home security and Audio Video needs. Great service at a fair price. They're smart, professional, courteous, creative, clean, on time and responsive. Not all contractors or service providers in the desert arrive when they say they will and operate in a way you expect. First Call does it right – on time, no surprises and professional.
Peter and his crew have helped us with a security system, cameras, home network and television install. They listened to our wants and needs, made recommendations and offered a variety of options to achieve our goals. Their cost estimates were spot on and reliable. Their recommendations on hardware and equipment were both priced right and high quality. They explained all the options in a way we could easily understand and when we had questions after the work was done they responded promptly and with a smile. Great service at a fair price, it's all you can ask for. It's been a real pleasure working with First Call."
Kingsley S. Los Angeles
Getting Started Is Simple
Things to see and do in Coachella, California
Coachella History- The Railroad
On May 29, 1876, the first trains left Los Angeles for Indio. They were operated by Southern Pacific Railroad and officials from this company announced that it would operate with a four-hour timetable starting on June 5th1877; General Superintendent A. N Towne supervised things throughout all of these initial phases at the launch period!
Woodspur
Yes, the city of Coachella has a long history dating back to 1898 when it was simply one out those huge unpolluted sand wastes in the Colorado River basin.
At that time there were mesquite and greasewood flourishings here but little did people know what could happen next with this being just an ordinary town until James L Rector created his own wood station on SP Railroads siding which led him into creating more than 100 jobs for locals becoming well-known thanks also due to its position along busy transportation routes between LA & Phoenix
Artesian Water Spurred Early Land Development in Valley
When Mr. Rector gave up his job to pursue a lifetime ambition of mapping the valley, he quickly realized that there were many questions left unanswered about their new home and what it would be like living here for generations. His first action as a map maker was drilling an irrigation well so they could grow crops more efficiently than ever before!
The Lon B. Rector family began farming on this property after having a well dug four miles east of Indio in May 1900, and they completed it by November with an artesian granting them access to clean drinking water for the first time ever!
The population of Coachella remained low throughout the 1940s, with a small increase during this time period. The town originally spanned 2 squares miles and between First through Ninth streets have various names that were given to them by different people who lived there before us – such as Avenue A or B depending on which direction you're coming from!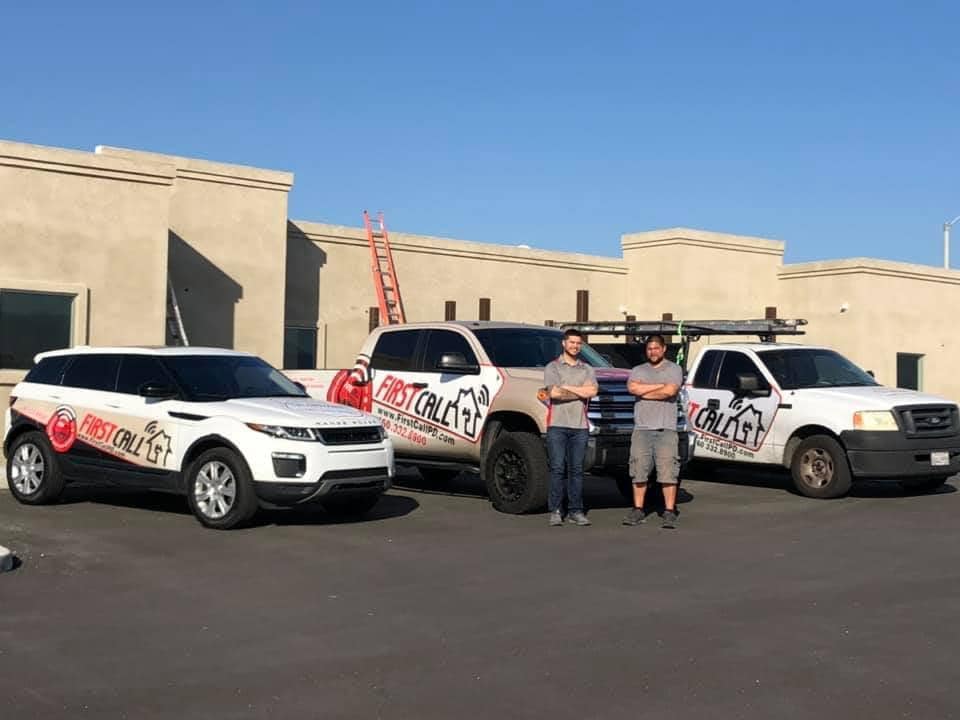 City Hall
The city hall is located on Coachella Park, which was given to Riverside County by The Coalescaion Land & Water Company in 1905.
On May 24th, 1949 the City Council made their first attempt at persuading Recieve Country's land management agency not only for new housing development but also because they wanted this space used more efficiently than before; specifically targeting courtrooms and other government offices that needed larger capacities right away without waiting any longer
Coachella Today
The population of Coachella is steadily increasing as more people move into the downtown area. This new development has been met with some tension, but most residents are welcoming it nonetheless because they feel that growth will mean an improvement in their quality-of-life. The city's reputation for being largely Spanish speaking may lead one to believe otherwise; however, there's actually quite a diverse group within its borders – Mexicans specifically seem prone towards cultural identity here while also assimilating heavily into American culture over time.
The city of Coachella has a large population made up mostly of youthful Latino families and farm laborers who reside in rural areas. The official language is English, but meetings are sometimes conducted in Spanish with some discussions still held on behalf of Mexican culture as well.
There are three major festivals that take place each year; Cinco de Mayo (May 5), Fiestas Patrias(Patriots Day), and December 12th-the day we commemorate Our Lady Of Guadalupe for her support throughout history which celebrates this saintly woman from Mexico City whose image became closely associated w/ evangelization efforts by Spanish friars almost 400 years ago when they realized she would become an important symbol protecting their
There are three Indian casinos in close proximity to Coachella that feature slots: Fantasy Springs Resort and Casino, Spotlight 29 Casino, and Augustine Casino, all run by Native American tribes – the Cabazon Band of Mission Indians, Twentynine Palms Band of Mission Indians, and Augustine Band of Cahuilla Indians.
Driving Directions from Coachella, California, to our Office
Head southwest toward Grapefruit Blvd 4 s (59 ft)
Follow Grapefruit Blvd, Indio Blvd and Fred Waring Dr to Panorama Dr in Palm Desert 24 min (13.4 mi)
Turn right at the 1st cross street onto Grapefruit Blvd
Pass by KFC (on the left in 0.7 mi) 2.4 mi
Continue onto Indio Blvd/Old California 86
Continue to follow Indio Blvd 2.8 mi
Turn left onto Hoover St 0.2 mi
Turn right at the 1st cross street onto Fred Waring Dr 7.3 mi
Use the left 2 lanes to turn left onto Deep Canyon Rd 0.5 mi
Turn right onto CA-111 N 0.2 mi
Drive to Palm Desert Dr S 18 s (318 ft)
Turn left onto Panorama Dr 135 ft
Turn left at the 1st cross street onto Palm Desert Dr S
Destination will be on the right 184 ft
First Call Security and Sound
74333 CA-111 Suite 203, Palm Desert, CA 92260, United States

BEGIN WITH US!
Our experts are part of a hand-selected team of security professionals who will guide
you through a plan that will fit your company.
Home security doesn't have to be expensive, cookie cutter, or by a national chain. We can take care of your family and
home security right here LOCALLY. Stimulate our economy and keep your money and your business local!