SECURITY CAMERAS PALM SPRINGS
Are Security Cameras Worth It?
Video surveillance cameras are an important part of keeping your house secure. According to a recent investigation, domestic burglary is on the rise every year. To maintain it safe and protected, a home security system is necessary.
"Are security cameras worth it?" is a question that many people ask. After putting in home security systems or security cameras, homeowners are very pleased. The safety of your property is protected both from the inside and outside by the security cameras.
Fortunately, we now have a plethora of Internet-connected security cameras. We can monitor the property from inside and outside at any time. Let's gather some useful facts regarding Security Cameras.
What Do Security Systems Do?
Home Security Systems is based on a simple concept: to protect your home or property from burglary. A home security system may keep an eye on whatever you choose to watch regardless of your basic requirements. You may set up individual security cameras at different locations throughout your house based on your demands.
When you put up a home security system, it can keep watch on the doors, windows, drawing room, bedrooms, kitchen, garage, and other rooms in your house.
A home security system is a network of linked cameras that is used to safeguard and secure your property. The device has a number of security cameras with a single control panel. Intruders are attempting to break into the property, so it's important to install a home security system.
Choosing the proper security camera for your house or business might be tough, as there are numerous choices available on the market. To make the decision process easier for you, we've put up a blog for you.
Just go through the enclosed information to learn more about today's security cameras.
Offering Security Camera Services to Palm Springs, CA
The Best Security and Surveillance Systems In the Desert
74333 CA-111
Suite 203
Palm Desert, CA 92260
Phone: 760-332-8900
Hours of Operation: 24/7 Availability

"The best. I highly recommend the team at First Call for all your home security and Audio Video needs. Great service at a fair price. They're smart, professional, courteous, creative, clean, on time and responsive. Not all contractors or service providers in the desert arrive when they say they will and operate in a way you expect. First Call does it right – on time, no surprises and professional.
Peter and his crew have helped us with a security system, cameras, home network and television install. They listened to our wants and needs, made recommendations and offered a variety of options to achieve our goals. Their cost estimates were spot on and reliable. Their recommendations on hardware and equipment were both priced right and high quality. They explained all the options in a way we could easily understand and when we had questions after the work was done they responded promptly and with a smile. Great service at a fair price, it's all you can ask for. It's been a real pleasure working with First Call."
Kingsley S. Los Angeles
Getting Started Is Simple
Palm Springs – The Gateway to the Coachella Valley
Palm Springs is a popular vacation spot for people wanting to unwind in the hot springs, play golf courses, and shop at elegant hotels. The city's midcentury modern architecture offers a fascinating look into history while also being attractive enough that you'll want to spend some time exploring its nooks & crannies!
The first inhabitants of the place called it Palm after all of the ancient palms that they discovered there. In 1884, John Guthrie McCallum moved in and built his resort around that time period, when he began his company to be used today as well!
Palm Springs, bordering nearby Cathedral City,  offers something for everyone. It's a wonderful and unusual getaway spot that will appeal to both types of people. Don't forget to explore these stunning midcentury modern buildings as well as an old Hollywood star's hometown – where they used to party with Frank Sinatra!
Palm Springs is a fantastic family vacation spot. The city has several activities to keep children entertained, including go-karts and batting cages, as well as picturesque national parks close to the Mexico border on one side.
Things to do near Palm Springs
California's Salton Sea, which is bordered on the east by San Diego County—all within reach if you're seeking some outdoor adventure!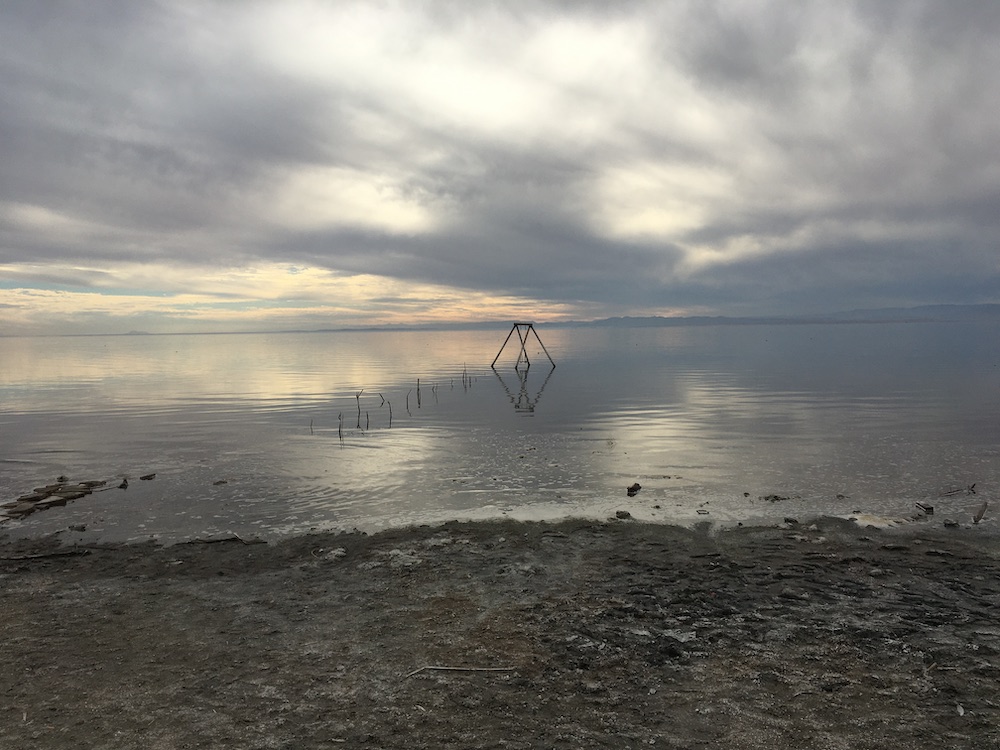 There's more than enough to keep you occupied on a regular day at home: waterparks like Split Rock Waterpark, as well as botanical gardens where people may see uncommon plants from across the world, like magnolia blossoms in bloom during springtime.
Palm Springs is the ideal holiday destination for anybody looking to soak up some sun, appreciate gorgeous scenery, and take in other activities. The city's climate is temperate, allowing it to be moderate all year round with average highs of 60 degrees Fahrenheit in December [-15 Celsius].
When it comes to planning your trip down south, there are several different locations to explore; each has its own special charm! Whether you're looking ahead or unwinding back at leisure, don't miss out on this once-in-a-lifetime opportunity tonight because tomorrow may be too late.
This is the ideal escape for anybody who needs a break from their hectic routine. Palm Springs has something to appeal to everyone's preferences, whether you're traveling with family or friends!
Many activities are available to keep tourists occupied while they are in town, and there is nothing lacking when it comes to things to do within these four walls. If every location was as beautiful as this…If only every spot could be this lovely… There's just so much you can do here that it would take forever for me to list them all
Whether you're going on a short holiday or planning to make Palm Springs your new home, there are plenty of activities and sights to keep everyone occupied. With year-round ideal weather, it's never too early (or late) in the season!
A few days away from work couldn't possibly harm you when you are in this wonderful city, which is always active—planning ahead will help guarantee a fantastic experience without any stress. The incredible facilities like museums crammed with history and open spaces full of sunshine and animals including eagles soar overhead as bighorn sheep graze nearby.

BEGIN WITH US!
Our experts are part of a hand-selected team of security professionals who will guide
you through a plan that will fit your company.
Home security doesn't have to be expensive, cookie cutter, or by a national chain. We can take care of your family and
home security right here LOCALLY. Stimulate our economy and keep your money and your business local!