What Is SMD and Why Is It Important in Palm Desert?
Smart Motion Detection Explained
The Smart Motion Detection (SMD) is a security system for buildings and homes that helps detect any unlawful movement in restricted or private places, such as after predetermined hours. Commercial, personal residential properties, and military bases all utilize the device.
The SMD device employs a sophisticated algorithm to distinguish between people and vehicles in the area and deploy alarms when any unauthorized person, animal, or a vehicle is detected.
According to certain statistical publications, SMD devices such as automated cameras have a significant potential to develop between 2020 and 2026. The market will expand at a CAGR of 7.4% from 2020 through 2026.
SMDs have evolved dramatically in recent years, and they can now be controlled with the aid of an app on a smartphone that sends remote activation signals to switches.
The residents are protected against intruders and other undesirable elements. As a result, the houses provide excellent security for their inhabitants as well as their belongings. Furthermore, there is a large number of motion sensors on the market today, manufactured especially for the sort of property to be utilized.
How Does Smart Motion Detection Work?
Most smart motion detection gadgets rely on passive infrared technology, which senses human and animal heat. The gadget recognizes the rapid temperature rise and notifies the system's control panel.
The PIR sensors may be used to detect even minor temperature variations, ensuring total safety without your pets interfering.
Active sensors, on the other hand, use radars that emit radio waves that return and strike the walls or objects from a specific distance in space. The alarm is sounded if the lock is broken or obstructed by a movement when using an intelligent motion detection device.
Security Services Office Palm Desert, CA
Palm Desert Security and
Audio Services
74333 CA-111
Suite 203
Palm Desert, CA 92260
Phone: 760-332-8900
Hours of Operation: 24/7 Availability

"The best. I highly recommend the team at First Call for all your home security and Audio Video needs. Great service at a fair price. They're smart, professional, courteous, creative, clean, on time and responsive. Not all contractors or service providers in the desert arrive when they say they will and operate in a way you expect. First Call does it right – on time, no surprises and professional.
Peter and his crew have helped us with a security system, cameras, home network and television install. They listened to our wants and needs, made recommendations and offered a variety of options to achieve our goals. Their cost estimates were spot on and reliable. Their recommendations on hardware and equipment were both priced right and high quality. They explained all the options in a way we could easily understand and when we had questions after the work was done they responded promptly and with a smile. Great service at a fair price, it's all you can ask for. It's been a real pleasure working with First Call."
Kingsley S. Los Angeles
Getting Started Is Simple
Palm Desert is a city in California's Coachella Valley, near Palm Springs. It's home to country clubs, golf courses and shops. In the center, The Shops on El Paseo feature designer boutiques, plus restaurants and art galleries. The Living Desert Zoo & Gardens shelters desert-dwelling wildlife, including cheetahs and camels, from around the world. Shows at the McCallum Theatre span music, comedy, dance and drama. A major center of growth in the Coachella Valley, Palm Desert is a popular retreat for "snowbirds" from colder climates (the Eastern and Northern United States, and Canada), who swell its population by an estimated 31,000 each winter. Palm Desert has seen more residents become "full-timers", mainly from the coasts and urban centers of California, who have come for both affordable and high-valued homes.
The ancestral homeland of Cahuilla, a division of the Morongo Band of Mission Indians. Their bird songs and funeral songs share the oral tradition of how they were present on these lands for over 10,000 years.
The area was first known as the Old MacDonald Ranch, but the name changed to Palm Village in the 1920s when date palms were planted. Local historians said the main residents of pre-1950 Palm Desert were Cahuilla Indian farmers of the now extinct San Cayetano tribe, but a few members of the Montoya family of Cahuilla/Spanish descent were prominent leaders in civic life.
The first residential development occurred in 1943 in connection with an Army maintenance camp in the area. That site was later developed into "El Paseo", an upscale shopping district not unlike Rodeo Drive. In 1948, the Palm Desert Corporation began to develop real estate, and in 1951 the area was given its present name.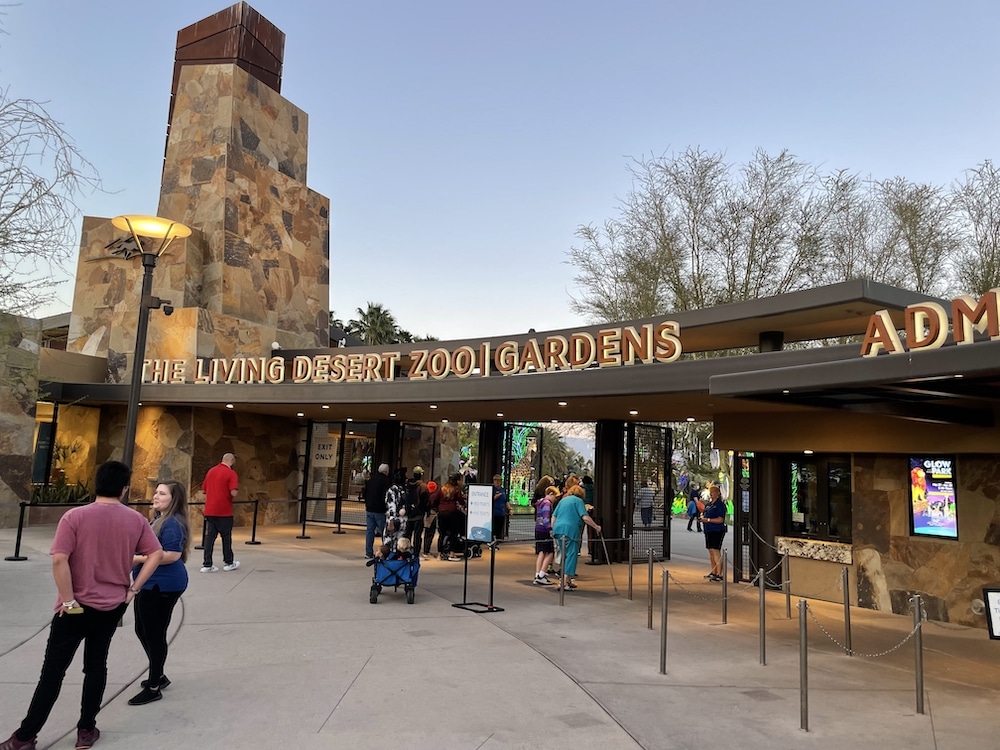 How What else does Palm Desert Have to Offer?
The city is home to a wide range of cultural activities. The McCallum Theatre, which has over 2200 students and is located in the city's center, is a performing arts center that has hosted many celebrities, including Elizabeth Taylor, George Burns, and Oprah Winfrey. The Fred Waring Drive in Mt. Pleasant, South Carolina, on which the McCallum Theatre is located was named for the legendary 20th-century bandleader and investor of Waring Blender.
The city was formed in 1973 and granted a charter status in 1997. It is governed under the Council-Manager form of government. A mayor is chosen by voters and serves a four-year term. The mayor is not elected, and he or she changes among the council members every year. The city manager is hired by the council and runs the city's administrative operations. They also vote on budgets and laws.
The cost of living in Palm Desert is rather high, although the rate of inflation has been increasing steadily in recent years. People who live in Palm Desert are likely to have a great deal of pride and enjoyment from their new lifestyle. If you put in a little effort into the process of purchasing a home, you can save money and go back to living the way you wanted to. You may live your ideal life in the Coachella Valley.
CODA Gallery, for those who enjoy art, features contemporary fine art from all over the country and state. With more than 30 galleries and studios, the CODA Gallery is a must-see for art enthusiasts. The CODA gallery is open Monday through Saturday from 10 a.m. to 5 p.m., and it has a wide range of art on display. The museum is in the city's center, and it's worth a visit. In Palm Desert, you'll discover plenty of galleries to visit if you enjoy contemporary fine arts.
There are several hotels in Palm Desert, but you may also stay in a regular hotel. These are hotels that are located near tourist destinations and provide premium rooms. There's something for everyone in Palm Desert, whether it's spa treatments, golf courses, or simply relaxing. The O'Donnell Golf Club is the ideal location to go for a nice tan. The O'Donnell Golf Club is Palm Springs' first course, and it was created by oil tycoon Thomas A. O'Donnell.
Driving Directions from Palm Desert, California, USA to our Office
Head north toward Alessandro Dr 338 ft
Turn left onto Alessandro Dr 338 ft
Turn right onto Portola Ave 249 ft
Use the 2nd from the left lane to turn left onto CA-111 S 0.3 mi
Turn right onto Panorama Dr 98 ft
Turn left at the 1st cross street onto Palm Desert Dr S
Destination will be on the right184 ft
First Call Security and Sound
74333 CA-111 Suite 203, Palm Desert, CA 92260, United States

BEGIN WITH US!
Our experts are part of a hand-selected team of security professionals who will guide
you through a plan that will fit your company.
Home security doesn't have to be expensive, cookie cutter, or by a national chain. We can take care of your family and
home security right here LOCALLY. Stimulate our economy and keep your money and your business local!