SECURITY CAMERAS INDIAN WELLS
What is Home Automation and How Does it Work?
Your home will be turned into a smart home with a home automation system. We are fortunate to live in an age when technology allows us to automate many of our daily activities. A dependable home automation system can do many of your everyday chores for you without requiring your physical presence. Isn't it incredible?
Yes, the system requires no human intervention; simply adapt it to your requirements and you're done. This article explains What Is Home Automation and How Does It Work.
Home Automation is the use of cutting-edge technology to carry out tasks automatically. It's a system that lets you manage all of your home's electronic gadgets from one spot. You may manage smart house equipment from anywhere using one app or device.
Advances in technology have resulted in the introduction of new devices that allow us to control them from afar using a mobile app. Many gadgets now accommodate remote management via a smartphone app. Anywhere, you may control your smart home equipment through your phone.
All of the smart devices are linked to the Internet so that you may control them from anywhere. The name "Home Automation System" refers to all of the connected equipment that operate automatically.
If you want to turn on the lights at 7 PM, all you have to do is set the timings in the mobile app, and they will turn on automatically. The lights will be turned on at the scheduled time, without requiring any manual input. You can also control all of your smart home devices via a central system or the device itself.
The usage of the Home Automation System is growing in popularity every day, since it helps us save money while also preventing slip and fall accidents at home.
The most appealing aspect of a home automation system is that it improves the safety of our house. One may use smart CCTV cameras to keep an eye on the property utilizing a smart home automation system since it supports smart cameras.
You may use your smartphone to keep an eye on what's going on in the neighborhood. You don't need to hire a security professional as soon as you put up a dependable home automation system in your house.
Offering Security Camera Services to Indian Wells, CA
The Best Home Automation Systems In the Desert
74333 CA-111
Suite 203
Palm Desert, CA 92260
Phone: 760-332-8900
Hours of Operation: 24/7 Availability

"The best. I highly recommend the team at First Call for all your home security and Audio Video needs. Great service at a fair price. They're smart, professional, courteous, creative, clean, on time and responsive. Not all contractors or service providers in the desert arrive when they say they will and operate in a way you expect. First Call does it right – on time, no surprises and professional.
Peter and his crew have helped us with a security system, cameras, home network and television install. They listened to our wants and needs, made recommendations and offered a variety of options to achieve our goals. Their cost estimates were spot on and reliable. Their recommendations on hardware and equipment were both priced right and high quality. They explained all the options in a way we could easily understand and when we had questions after the work was done they responded promptly and with a smile. Great service at a fair price, it's all you can ask for. It's been a real pleasure working with First Call."
Kingsley S. Los Angeles
Getting Started Is Simple
The picturesque town of Indian Wells, California, is nestled in the Santa Rosa Mountains of Southern California and is surrounded by stunning scenery. This valley features some of the area's most luxurious hotels with Michelin-starred cuisine, spas, and meeting facilities as well as one of the region's most exclusive golf courses. 
Over the years, Indian Wells has grown to be a must-see stop for tourists and conferences. The city is home to a slew of major annual events, including the BNP Paribas Open, Indian Wells Golf Resort, Indian Wells Art Festival, and Desert Town Hall Lecture Series. The four top luxury resorts in the area provide a plethora of choices.
The city of Indian Wells is located in the state of California's 23rd Congressional District, which encompasses the city of Indian Wells and other communities in Riverside County. It was founded as a resort community midway between Palm Desert and La Quinta in 1967. According to the 2010 Census, the population was 4,958 people. 
The English explorer Francisco Vásquez de Coronado mentioned the name "Indian Wells" in his diary while searching for gold in New Mexico. In 1823, he was on a mission to discover a route from Arizona to Tucson and came upon Indian Wells, which is now known as that. The settlement was near Highway 111's northwest corner, west.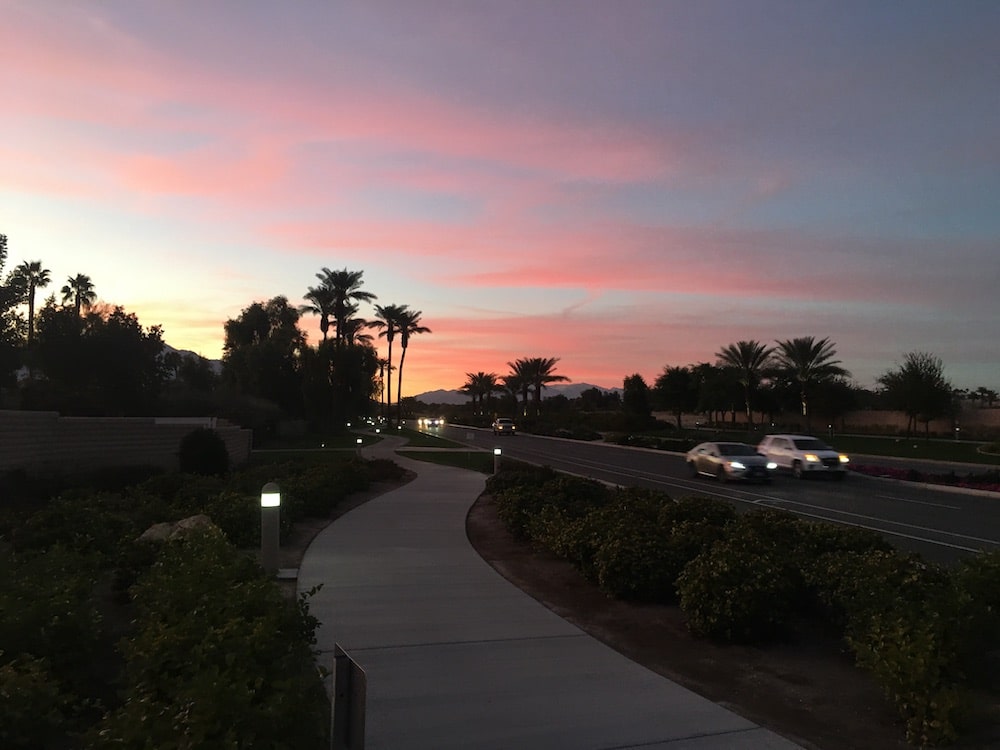 More Fun Things to do In Indian Wells
After golf, Frank's Place is an excellent location to unwind. The restaurant has a retro foyer lounge and traditional cuisine on the menu, and it evokes classic Hollywood. It also boasts one of the finest wine cellars in the desert. The city is both popular among locals and visitors as a popular tourist and day-trip destination. 
The Mojave Desert is a fantastic location for trekking and mountain biking. Joshua Tree National Park, which straddles the San Andreas Fault adjacent to the California-Nevada border, is a must-see if you enjoy desert sports. The strange and magnificent Joshua Tree grows in the park, which lies near the San Andreas Fault.
The population is largely made up of homeowners, and the peaceful suburban atmosphere sets it at ease. The city has a thriving and diversified restaurant scene, with numerous coffee shops and dining options. There are several dining choices to satisfy various tastes in the area. During the day, you may visit the many well-known sights of the region from your apartment.
Driving Directions from Indin Wells, California, USA to our Office
Head east on Painted Desert Dr toward Cielito Dr 328 ft
Turn left onto Cielito Dr 308 ft
Turn right onto Osage Trail 184 ft
Turn left at the 1st cross street onto Eldorado Dr 0.2 mi
Turn left onto CA-111 N 1.7 mi
Turn left onto Panorama Dr 135 ft
Turn left at the 1st cross street onto Palm Desert Dr S
Destination will be on the right184 ft
First Call Security and Sound
74333 CA-111 Suite 203, Palm Desert, CA 92260, United States

BEGIN WITH US!
Our experts are part of a hand-selected team of security professionals who will guide
you through a plan that will fit your company.
Home security doesn't have to be expensive, cookie cutter, or by a national chain. We can take care of your family and
home security right here LOCALLY. Stimulate our economy and keep your money and your business local!