What is the Best Home Automation System?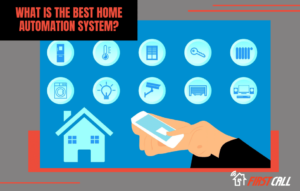 What is the Best Home Automation System? 
Smart homes are the way of the future! With home automation systems becoming more accessible, now is an ideal time to take advantage of their convenience and powerful features. Whether it's getting hands-free help from virtual assistants or ensuring your doors are locked remotely with a few taps on your phone; these advanced technological wonders have made managing our day-to-day lives easier than ever before. Discovering which smart automation systems  best suits you can seem daunting in this highly competitive market – but worry not because we've got you covered!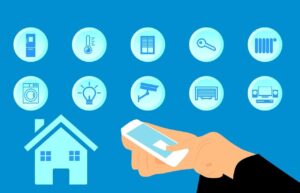 We have managed to bring the best of information that you must know before you select the Home Automation System available in the market.
How does Home Automation System Work? 
Home Automation System is the ultimate way to have complete control over your home. From controlling devices with voice commands, or having it all connected wirelessly via a strong Internet connection – this amazing technology has revolutionized how we interact with our homes! With these latest advancements in smart device technologies, you can now enjoy convenience and ease like never before. Go ahead and explore what Home Automation Systems could do for you today!
Installing a home automation system gives you the freedom to control your lights, fans and more with just one tap. Plus, get peace of mind knowing who's at your door from anywhere in the world using its intelligent smart doorbell feature!
Benefits of Home Automation System 
With a home automation system , you can now bid farewell to mundane daily tasks! Powered by the latest Artificial Intelligence technology, these systems are like having your own personal assistants–just speak up and they will get right on it. From convenient lighting control management to centralized air conditioning temperature settings – with so many advantages of installing a home automation system in your house, life just got easier (and cooler!).
With Josh.ai, you can take full control of your home with the most advanced automated systems available! Installing a smart automation system is an excellent way to keep your family and property safe – giving you peace-of-mind that no matter what happens outside, everything inside will be taken care of for you.

Josh Core offers a unique way to revolutionize your home experience by providing you with ultimate control over all of the connected devices. With its versatile component, building and managing an entire ecosystem in the comfort of one's own home has never been easier. Furthermore, Josh Home Automation System comes equipped with state-of-the art security cameras that are voice activated – allowing for easy two-way communication from anywhere via smartphones!
With Josh.ai's revolutionary device, the Josh Micro, working a smart home has never been easier! This tiny powerhouse boasts an incredibly powerful microphone that picks up your voice commands from afar – no need to stand right over it. With its help and other popular applications of home automation systems and technology, keeping track of what's going on inside your abode is a breeze even when you're far away. In short: take control with effortless ease today!
Home automation systems revolutionize our daily lives by allowing us to control everything in the home with just a few words. Rather than manually flipping switches and buttons, we can simply speak commands such as "turn on the lights" or "activate fan," making life easier and more convenient- all while enhancing safety and security at home!
With today's advanced home automation systems, you can unlock the convenience of controlling your devices from wherever you go! By downloading a mobile app and configuring it to work with your system, all the power is at your fingertips – no matter where life takes you.
A home automation system can help you save energy and money! By simply installing the automated system, you have control of all your appliances from anywhere with just a simple voice command. No longer will lights or other devices be left needlessly running, wasting both energy and money – now it's easy to turn them off when not in use. Investing in an efficient home automation device is one sure way to reduce wasteful consumption while saving more on utility bills each month!
Best Home Automation Systems
Upgrade your home with Josh.ai – the latest, cutting-edge smart home automation system featuring an advanced controller for controlling all of your favorite connected devices at the sound of your voice command!

With its simple installation process and compatibility to virtually any device on the market today, you can enjoy a superior experience like never before in the comfort of your own abode. Embrace total convenience and enhanced lifestyle quality thanks to this revolutionary new way to control every aspect from lights and locks through appliances down even climate settings simply by speaking out loud!
With Amazon Echo, home automation has taken a quantum leap! Powered by their immensely popular voice assistant Alexa, you can talk to your appliances and control them as if they were an extension of yourself.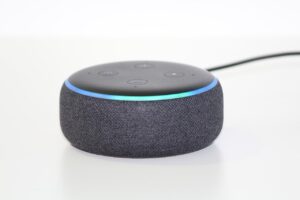 From making calls with just the power of your voice to operating smart devices in an instant – this intuitive technology gives you complete hands-free convenience for all those tedious tasks. With Amazon's range of amazing products compatible with Echo, automate away into an effortless lifestyle now!
Upgrade your home experience with the Google Nest Hub! Through this interactive hub, you can easily control all of your connected household devices just using voice commands.
Receive customized daily updates about news, weather and more for a hassle-free way to stay on top of things – no matter how hectic life gets. With access to plenty of resources at the command of your voice, elevate every day into an effortless adventure with ease thanks to Google's smart assistant technology housed inside their flagship product: The Google Nest Hub.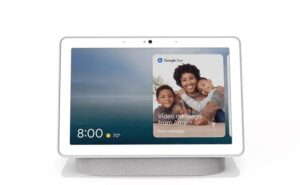 Get the most out of your home automation system with the advanced Wink Hub 2! With easy Wi-Fi setup and intuitive mobile app control, you can take charge of all smart devices in your house.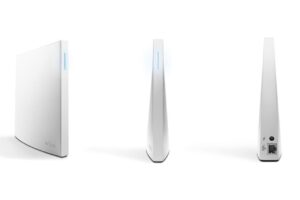 Plus, it even works with voice commands from Google Assistant, Apple's Siri or Amazon's Alexa – so no matter which services you prefer to use at home they're covered! Make sure to get a Wink Hub 2 and start getting connected today!
Home automation systems are revolutionizing the way we interact with our homes – from controlling appliances to unlocking doors and beyond. With just a few simple steps, you can upgrade your regular home into an amazing smart space full of automated possibilities! 
We've taken the guesswork out of finding reliable devices for creating this cutting-edge environment by compiling a list of top-rated products that will make living more intuitive than ever before. Whether you're using voice commands or smartphone technology, it's never been easier to embrace all that modern convenience has to offer!
BEGIN WITH US!
Our experts are part of a hand-selected team of security professionals who will guide
you through a plan that will fit your company.
Home security doesn't have to be expensive, cookie cutter, or by a national chain. We can take care of your family and
home security right here LOCALLY. Stimulate our economy and keep your money and your business local!