How Can I Make my House a Smart House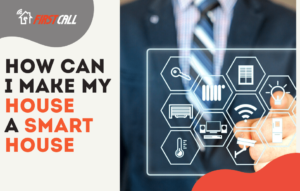 How can I make my house a smart house?
Ready to take your home into the future? Converting a traditional residence into a smart house is easier than you think! By connecting most of your appliances and devices through the internet, you can enjoy all sorts of modern luxuries like remote control for lights, heaters, air conditioners – even surveillance cameras. With just one click or voice command from almost anywhere in the world…the possibilities are endless! 
Transform your house into a state-of-the-art domotic home! With the power of IoT (Internet of Things), you can take control over every aspect of your living space, from increased security to more comfort and convenience. Smart home applications allow homeowners access to an array of features – all easily available with just one download on their phone or another connected device. Enjoy better energy efficiency and make life easier for yourself by installing smart tech in your abode today!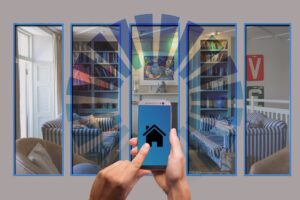 Converting Your Home into a Smart Home
Transform your home into a smart space with the latest technology! Depending on your budget and timeline, you can either do so all at once or take it one step at a time. No matter which way you go about it, there are three main steps to consider: plan out what needs to be done; decide if any investments need to be made in hardware (like sensors); then finally bring things online for full automation.
Upgrade your Wi-Fi Connection
Get your smart home moving full-speed ahead with a reliable Wi-Fi connection. Ensure that all of your devices are communicating optimally, by investing in an up to date network system if necessary. For those extra large homes out there – don't forget about extending or repeating the signal for maximum coverage and efficiency!
Converting to a smart home can be daunting, but it doesn't have to be! Taking the time ask yourself what your needs and wants are is essential in making sure you get the best out of your investment. Figure out where you expect immediate change and save money by avoiding buying gadgets that won't ever see any use. With some thoughtful planning, you'll soon find yourself living life with all sorts of cool tech at hand – without wasting precious resources on things collecting dust in corners!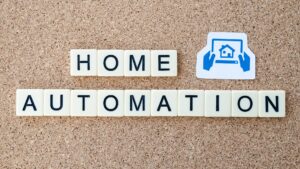 With so many options available in the home automation market, it can be difficult to know what's best for you. That's why at FirstCall Security and Sound we've done our homework. Our expert technicians are knowledgeable on all aspects of smart systems and have identified top players with reliable pros and cons – giving savvy shoppers like yourself multiple great alternatives should their first choice not work out well! So don't waste time researching- just come to us today where your perfect automated system awaits!
Common Smart Home Technologies

Smart homes are becoming increasingly popular, but they can seem overwhelming to set up. Fortunately there is a wealth of existing smart home technologies you can use as the foundation for your own residence! From refrigerators that order groceries for you when supplies run low to robotic vacuums and voice-activated lighting – all sorts of everyday appliances have been seamlessly integrated with modern convenience, allowing us more time to stay connected and enjoy life. With these examples in hand it's easier than ever before to take strides toward creating the perfect smart home.
Smart TVs are the perfect way to take your home into the 21st century. With dedicated applications, you can access videos on-demand and stream content from all over the Internet directly onto your TV screen – no hassle needed! For those looking for even more control, voice command varieties of Smart TVs offer users a hands-free experience that make them feel like they're living in or visiting a future utopia.

Smart lighting systems are revolutionizing the modern home – transforming it into an energy-efficient and personalized space. Whether you're welcoming guests, or simply passing through a room, these smart lights turn on automatically to accommodate your needs while avoiding wasted electricity.

Smart thermostats are a must-have for any smart home. Equipped with Wi-Fi connectivity, they can be adjusted to your preferred temperature at the tap of a button – no more manually tweaking those dials! They even get smarter over time as they learn and adapt to your habits. Plus, some top models come complete with maintenance alerts so you're always in the loop about potential issues and energy consumption levels – why worry when technology has got it covered?

FirstCall Security is here to help make your home safer than ever before. We specialize in smart security systems, designed to offer superior protection while you're away on vacation or running errands around town. Our cameras detect motion and prevent unauthorized intruders from entering the premises – even recognizing pets or regular occupants! With our range of reliable solutions, leave it up to us for a worry-free experience that won't compromise on safety and peace of mind. Get in touch today so we can find the perfect fit for you!

With the emergence of smart homes, kitchen appliances have taken a huge leap into innovation. From self-timed coffee machines to intelligent refrigerators that monitor expiration dates, prepare shopping lists and even suggest recipes based on your ingredients – no longer are meals just luck or guesswork! Autonomous cookers can take care of dinner too; all you'll need is input from the fridge first to choose what's for dinner tonight.
Take your home to the next level with a smart home system. With today's amazing technology, you can find an automated setup that meets all of your needs and more! So don't wait – give us a call at 760 332 8900 and get started on making your house smarter than ever before.
The possibilities are endless!. Make sure to give us a call here on 760 332 8900 and see how we can get you on the right track for your Home automation needs