What is the best hidden camera to buy?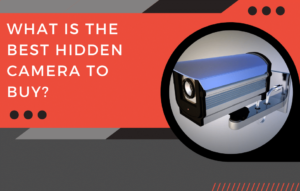 What Is The Best Hidden Camera to Buy? 
Investing in a hidden camera can be the perfect way to make sure that your home is safe and secure while you're away, but picking out the right one for your needs isn't always easy. There are many options available when it comes to choosing between different types of surveillance cameras – ranging from traditional nanny cams or Wi-Fi enabled models with advanced features like motion sensors and audio recording capabilities.
So how do you decide which model is best suited to keeping an eye on things at all times? With research into various products, brands, and more – here's everything you need know about finding the ultimate secret eyes for watching over your most important spaces!
#1. Babysitter problem 
Worried about the safety of your children when you're away from home? Be proactive and consider a discreet camera to give yourself peace of mind. With so many options, it's hard to determine which is best for monitoring nannies or babysitters – but don't worry! Get ready to equip your home with the ultimate surveillance tool: a hidden camera. Perfect for detecting suspicious activity, these cameras help protect what matters most: providing an extra layer of security for little ones in their own homes.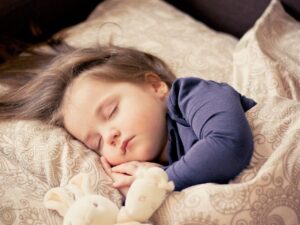 #2. Reduces risk of shoplifting and burglary 
Protect your valuables, home and store with the best hidden camera! By placing a discreet spy cam in just the right spot, you can safeguard against potential burglars or shoplifters. Keep an eye out for suspicious activity – don't let unexpected visitors run off with your belongings without being caught red-handed! Investing in a high quality concealed security device is sure to bring peace of mind knowing that all areas are monitored around the clock.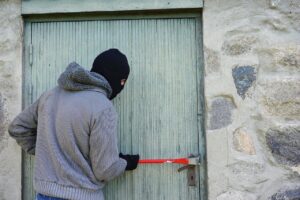 What makes hidden cameras unique?
Hidden cameras are a popular way of keeping close watch over your home without anyone else being aware.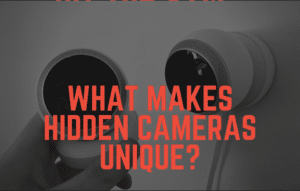 Available in a variety of shapes and sizes, these covert devices offer high-resolution recording as well as the ultimate peace of mind that comes with knowing you can monitor any environment unnoticed. Whether it's for security reasons or just fun, hidden cameras provide an excellent solution to capture all kinds of moments unseen.
Is it legal to install hidden cameras?  
The laws and regulations regarding the legality of hidden cameras vary from state to state. 
Before installing a hidden camera in your home or public area, it is important to stay up-to-date on state regulations. Without consent from the person being recorded, surveillance video captured in their private space can be deemed illegal. Though there are certain locations where security cameras may be appropriate – such as one's own property – failure to comply with laws could lead to penalties for misuse of equipment.
Having knowledge of applicable legislation will empower people looking into the use of hidden cameras and help ensure that they remain within legal boundaries while doing so.
Let's discuss a few places where installing hidden cameras is legal. However, if you don't abide by regulations, your actions can be considered illegal:
Your Home
Are you a parent trying to keep an eye on the nanny? Consider installing hidden cameras—but know your rights! It's legal for parents to install 'nanny cameras' in their children's toys, as long there is no expectation of privacy from camera use. However, it may be illegal to place these devices where guests might feel uncomfortable; bathrooms and bedrooms are off-limits. Be sure not violate regulations so your actions aren't considered unlawful!
Public Places 
Installing hidden cameras in the home is commonplace, but what about public places? Here's a quick look into when installing surveillance footage can be allowed legally – and why it may become illegal too.
Generally speaking, mounting security cams outside of private spaces won't break any laws; however, recording people without their knowledge inside restrooms or locker rooms could constitute an intrusion on personal privacy. So whenever you're considering adding something like this to your property, make sure to understand all local regulations first!
Employers vs. Employees
Employers should make sure to take caution if they choose to install hidden cameras in the workplace. Hiding a camera can be considered legal for employers, but employees have every right to sue them if their privacy is violated by such measures. It's important that any decisions made regarding surveillance are done so in accordance with regulations and law while also respecting employee rights.
Best Hidden Cameras of 2021
If you're planning to install hidden cameras at your property, here is a list of few best-hidden cameras in different categories: 
#1. Best Overall: Blink Indoor Camera is available at the price of $80 and offers crystal clear video, Wi-Fi connectivity, and motion detection. This smallest camera offers motion detection, crystal clear video, and Wi-Fi connectivity."
#2. Best Budget: When it comes to budget, Zohulu Wireless Hidden Camera at Amazon is the perfect option for you. This hidden cam is available for $23 and can capture up to 100 minutes of video per charge with its tiny battery. 
#3. Best with Wi-Fi: Wi-Fi cameras as best you don't need any wire to the cams. Sharper Image Discreet Day/Night Vision Camera is the perfect camera for your property. You can purchase it for $79.99. The best thing about this cam is that you watch live feed via your smartphone. 
#4. Best Wireless: If you don't want to waste time connecting cables while installing the hidden cameras, then SIRGAWAIN Mini Spy Camera is perfect for you. You can easily mount this small camera anywhere in your home. You can easily purchase this camera at the price of $30. 
#5. Best Wired – If wired cameras have always been your priority for the surveillance of your home, the Blink Mini Indoor Wi-Fi Security Camera is the one for you. All you need is to plug this camera into an electrical outlet so that it never runs out of power. The best available price for Blink Wi-Fi security camera is $35. 
#6. Best for Office – If you want a hidden camera with a USB charger that you can plug and play anywhere in the office, DivineEagle Spy Camera and USB Charger is perfect for you. This device has a hidden camera inside, making it the perfect discreet way to monitor your office space."
#7. Best for Outdoors – When installing outdoor security cameras, we always look for cameras that can withstand extreme temperatures and are weatherproof. If you don't want to re-install your outside security camera, KAMTRON Wireless Outdoor Security Camera is best for you. This compact camera can last up to five months per charge. 
If you're planning to install hidden cameras at your property, ensure to select the best product for your needs. Don't forget to consider the camera's battery life, where it stores footage, and whether it has features like Wi-Fi connectivity or motion detection.
BEGIN WITH US!
Our experts are part of a hand-selected team of security professionals who will guide
you through a plan that will fit your company.
Home security doesn't have to be expensive, cookie cutter, or by a national chain. We can take care of your family and
home security right here LOCALLY. Stimulate our economy and keep your money and your business local!