What is the best hidden camera to buy?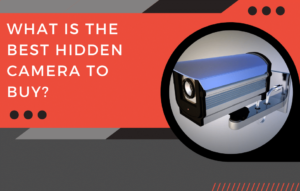 What Is The Best Hidden Camera to Buy? 
Hidden cameras may sound dramatic, but in the modern era of technology like video doorbells and home security systems, covert surveillance is on the rise among those looking to keep an eye on nannies, housekeepers, and home health aides. 
Hidden cameras are similar to surveillance cameras in many ways. They give you peace of mind by monitoring your homes in your absence. Let's see how installing a spy camera at your property can be beneficial for you: 
#1. Babysitter problem 
With so much competition around us, we can't take the risk of losing our jobs. In such a situation, we leave our kids with nannies and babysitters. There is no doubt that some babysitters go beyond their responsibilities to take care of your kids, while others are just the opposite. Such babysitters are known to have stolen valuables from home, overate from the supplies, and overused TV and Wi-Fi provisions. You can avoid such acts happening at your place by installing hidden cameras for your nanny.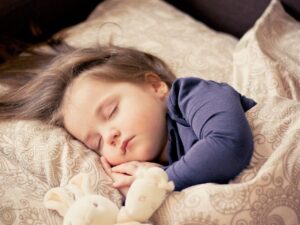 #2. Reduces risk of shoplifting and burglary 
If you don't have surveillance cameras in your store or apartment, burglars can come, lift expensive stuff, and walk out without getting caught. We know surveillance cameras can help you recognize your shoplifter, but what if your burglar knows how to avoid the camera. In such a situation, hidden or spy cameras can help you catch your thief in action.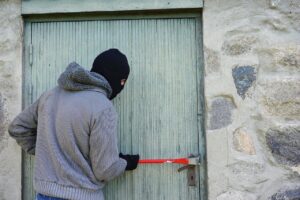 What makes hidden cameras unique?
A hidden camera/ spy camera is a video camera used to record people without their consent or knowledge. The term "hidden camera" is used as people are unaware that they are being recorded.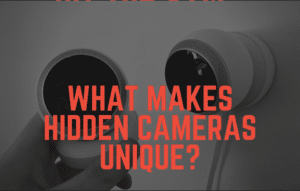 If you're hoping to keep an eye on your home, hidden cameras might be the perfect home security solution. You can easily incorporate hidden cameras into your décor, giving you peace of mind without announcing their presence. These cameras are available in various shapes, sizes, and resolutions. 
Is it legal to install hidden cameras?  
The laws and regulations regarding the legality of hidden cameras vary from state to state. 
Generally, it's legal to record surveillance video with a hidden camera in your home or public place without the person's consent. But if you record them in their private space without their consent, it becomes illegal. Knowing the regulations of hidden cameras in your state law will make it easier for you to determine if your security camera's installation is appropriate. 
Let's discuss a few places where installing hidden cameras is legal. However, if you don't abide by regulations, your actions can be considered illegal: 
Your Home
Most parents hide 'nanny cameras' in their kids' toys to spy on the nannies. It's legal to install nanny cams unless the encounter with a surveillance camera is on your property. You can install hidden cameras at your property as long as your guests don't mind their privacy. Moreover, installing cameras in bathrooms and bedrooms is illegal.  
Public Places 
Mounting cameras in your home is one thing, but is it legal to install hidden cameras in public places? Generally, there is no issue in installing cameras in public areas because people are not in their private space. However, installing cameras in public restrooms, locker rooms, and other similar spaces is illegal as people do expect a "reasonable right to privacy at such places. 
Employers vs. Employees
Being an employer, you've every right to install a hidden camera in your office. However, if you violate the privacy of your employees, they have a right to sue you. 
Best Hidden Cameras of 2021
If you're planning to install hidden cameras at your property, here is a list of few best-hidden cameras in different categories: 
#1. Best Overall: Blink Indoor Camera is available at the price of $80 and offers crystal clear video, Wi-Fi connectivity, and motion detection. This smallest camera offers motion detection, crystal clear video, and Wi-Fi connectivity."
#2. Best Budget: When it comes to budget,  Zohulu Wireless Hidden Camera at Amazon is the perfect option for you. This hidden cam is available for $23 and can capture up to 100 minutes of video per charge with its tiny battery. 
#3. Best with Wi-Fi: Wi-Fi cameras as best you don't need any wire to the cams.  Sharper Image Discreet Day/Night Vision Camera is the perfect camera for your property. You can purchase it for $79.99. The best thing about this cam is that you watch live feed via your smartphone. 
#4. Best Wireless: If you don't want to waste time connecting cables while installing the hidden cameras, then  SIRGAWAIN Mini Spy Camera is perfect for you. You can easily mount this small camera anywhere in your home. You can easily purchase this camera at the price of $30. 
#5. Best Wired – If wired cameras have always been your priority for the surveillance of your home,  the Blink Mini Indoor Wi-Fi Security Camera is the one for you. All you need is to plug this camera into an electrical outlet so that it never runs out of power. The best available price for Blink Wi-Fi security camera is $35. 
#6. Best for Office – If you want a hidden camera with a USB charger that you can plug and play anywhere in the office,  DivineEagle Spy Camera and USB Charger is perfect for you. This device has a hidden camera inside, making it the perfect discreet way to monitor your office space."
#7. Best for Outdoors – When installing outdoor security cameras, we always look for cameras that can withstand extreme temperatures and are weatherproof. If you don't want to re-install your outside security camera,  KAMTRON Wireless Outdoor Security Camera is best for you. This compact camera can last up to five months per charge. 
If you're planning to install hidden cameras at your property, ensure to select the best product for your needs. Don't forget to consider the camera's battery life, where it stores footage, and whether it has features like Wi-Fi connectivity or motion detection. 
If you want to know more about hidden cameras, do let us know in the comment section!
BEGIN WITH US!
Our experts are part of a hand-selected team of security professionals who will guide
you through a plan that will fit your company.
Home security doesn't have to be expensive, cookie cutter, or by a national chain. We can take care of your family and
home security right here LOCALLY. Stimulate our economy and keep your money and your business local!