What should I look for when buying a home theater system?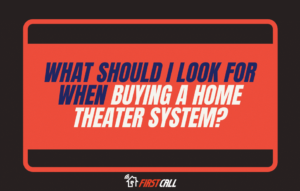 What should I look for when buying a home theater system?
A home theatre system can give you theatre-like entertainment in your home. You can have the best experience watching movies, tv shows, and videos with full surround sound right in your home.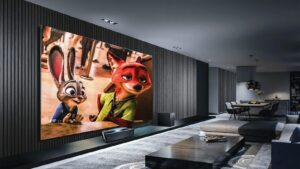 With so many options in the market, choosing the right home theatre system for your home can be a challenging task. To make your selection process more convenient, here we have prepared a detailed buying guide including the list of things which you should look for when buying a new home theater system. 
If you explore the market, you will be presented with hundreds of unique options from world-class brands. Starting from a very affordable home theater system to an expensive one, you can go for the one that suits your basic requirements. 
If you have decided to install a new home theater system in your room, then we are here to guide you with the required details. Let's get on to the list of the things that you must consider while buying a new home theater system. 
Things to Consider When Buying a New Home Theater System 
Important Parts of the Home Theater System
A home theater system requires a big widescreen television. A big television with a home theater system can give you a theater-like experience in your drawing-room. Before buying a home theater system, make sure that your television is good enough. Alternatively, you can use it with a projector screen.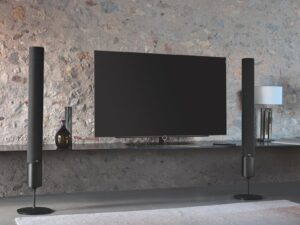 It is the heart of the home theater system. Audio/ Video receiver processes the input, amplifies it, and then transmits the quality sound through satellite speakers installed on different parts of the room. 
The receivers have a built-in sound system decoder. The decoder plays an important role in converting audio into surround sound. Consider buying a home theater system with high voltage. 
A home theater system consists of different parts including satellite speakers. 4.1 channel home theater system comes with four satellite speakers. Likewise, 2.1 channel, 5.1 channel, and 7.1 channel systems are also available in the market. You can go with the one that suits your basic needs of having quality sound.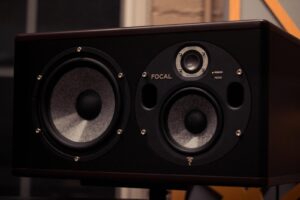 Besides speakers, a subwoofer is also considered a good option to improve the sound quality. Subwoofer in a home theater system improves the bass effect. Consider buying a home theater system that includes a subwoofer in it. 
External Media Players such as DVD Players, Blu-Ray Players should also be considered while buying a new home theater system. These media players are not crucial; however, if they are available, you can use them for watching array-based content. You can also experience 3D content and other compatible visuals right from the home theater system. 
Size of Your Room 
Depending upon the actual size of your room, you can decide which type of home theater system should you buy from the market. As noted above, there are different types of home theater systems available in the market with 2.1 channel, 4.1 channel, 5.1 channel, 7.1 channel, etc.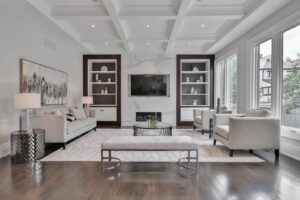 Now, if the size of your room is small, you can install a standard 2.1 channel home theater system in it. Likewise, for big rooms, you can even install a 7.1 channel home theater system. 
Ease of Installation 
It requires hours of your time to set up an electronic device in your room. Since a home theater system contains multiple speakers and other parts, you need to check how easy the installation process of a home theater is! If the home theater system is not user-friendly, you should not buy it.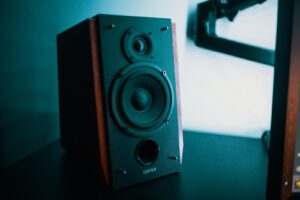 Explore more options from the market to pick a suitable home theater speaker system that is easy to install. Make sure that all the essential parts of the home theater system are included in the box. If you are going to order it online, you should record a video of the unboxing. 
Types of Speakers 
With the growing popularity of home theater systems, manufacturers are designing different types of speakers to suit the needs of their consumers. You need to check what type of speakers are comfortable in your room before you buy them. Floor standing speakers, in-wall speakers, in-ceiling speakers, bookshelf speakers, etc. Depending on your basic needs, you can go with the right type of speaker.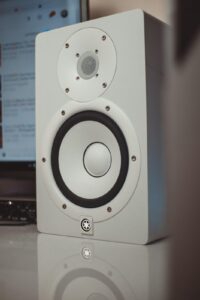 Extra Features and Connectivity Options
Modern home theater systems come with extra features. You will get Wireless connectivity options such as built-in Wi-Fi, Bluetooth, etc. For a hassle-free connection, a standard 3.5 mm audio jack and USB ports are also included.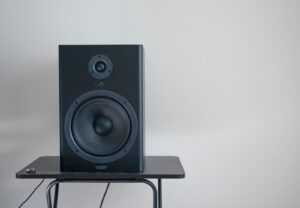 Some manufacturers provide eye-catchy LED lights on the front side to enhance the overall music experience. Check for the availability of such features and connectivity options before you buy. These features are crucial in today's times. 
Budget 
With plenty of options in the market, one can get a reliable home theater system that comes under a budget price tag. With the basic model i.e. 2.1 channel to premium-end model that comes with seven satellite speakers, a soundbar, and a subwoofer.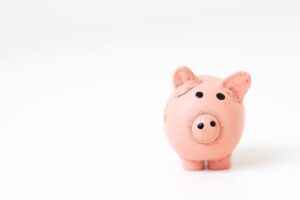 Before you start exploring the models that are available in the market, make sure to set up a budget first. If you go with the basic model, you can get it under $100. For high-end models, you will have to pay a few extra dollars. 
Take Away! 
The above-listed things should be considered first before buying a new home theater system for your home. If you spend more money, you will get extra speakers with premium features. The market is full of plenty of options, it is up to you to decide which home theater system is right for your room. 
BEGIN WITH US!
Our experts are part of a hand-selected team of security professionals who will guide
you through a plan that will fit your company.
Home security doesn't have to be expensive, cookie cutter, or by a national chain. We can take care of your family and
home security right here LOCALLY. Stimulate our economy and keep your money and your business local!