What is the best type of security camera?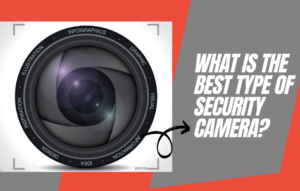 What is the best type of security camera?
With each passing day, security cameras are getting more popular. Home security cameras give you an extra pair of eyes and ears to look out for your property in your absence, reducing the risk of burglary and theft.  So if you haven't installed security cameras in your home yet, it's time to find the best type of security camera. 
What is the best type of security camera– wired or wireless?
Installing surveillance cameras in your home provides an extra layer of defense against any potential intruders. Whether you've bought your property or renting an apartment, you can enjoy the benefits of security systems – wired or wireless.  
Wired cameras: We know wired cameras are a bit tricky to install, but when it comes to surveillance, they are highly reliable. These cameras are a good option for homeowners who stay at their property and want to monitor their homes constantly. The best thing about wired cameras is that you don't need to recharge their batteries. 
Wireless cameras: Wireless security cameras are easier to install and are the perfect option for renters who want to install cameras for their safety and protection. The best option is a wire-free camera; you don't need any wire to install it, and it works without a battery. 
Factors to consider while choosing a security camera system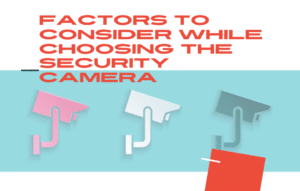 #1. Visibility: Make sure to install the cameras at the points where they're visible. It will alert the potential burglars that your house isn't worth the risk.
#2. Lights: Invest in a good security camera that comes with built-in spotlights. These motion-activated camera spotlights can increase the visibility of a person entering your home without your knowledge. 
#3. Sirens and voices: The next factor you should consider about security cameras is built-in sirens and speakers. Go for the cameras that play an alert and turn on LED lights if someone tries to loiter around your property. It will surely deter the criminal. 
#4. Night vision: A good night vision or Infrared (IR) camera keeps you protected from the unknown. The IR cameras utilize infrared light to remove the darkness of the pictures. You should install a camera with at least 1080p quality that allows you to take clear pictures of the faces and license plates even in low-light conditions. 
#5. Durability: Extreme weather conditions can shorten the lifespan of your surveillance cameras. If you live in a land where the temperature can reach above 100 degrees such as the Coachella Valley, you must pay close pay-attention to camera placement. Don't install them at the location where direct sunlight reaches them; install them in a place where there is an extension on a building that can shield the camera. 
Why should you install a good-resolution surveillance camera?
The most common resolution for security cameras available in the market are 2MP (1080p), 4MP (1440p), 5MP (1920p) and 8MP (4K/2160p).
| | | | |
| --- | --- | --- | --- |
| Resolution | Image Size | Pixels Per Images | Aspect Ratio |
| 1080p | 1920×1080 | 2,073,600 | 16:9 |
| 4MP (1440p) | 2560×1440 | 3,686,400 | 16:9 |
| 5MP (1920p) | 2560×1440 | 5,017,600 | 4:3 |
| 4K (8MP) | 3840×2160 | 8,294,400 | 16:9 |
Resolution refers to the dots that make up a picture or video. The more dots mean, the better the clear image. There is no particular camera that can catch each scene, but a higher resolution gives a superior possibility of getting more minor details. 
Benefits of 4K security cam 
The 4K resolution tends to capture four times better information than the 1080 p resolution, providing a better image.

They can also resolve detail after the fact, which means you can zoom in on elements such as faces while recording the event. 
Drawbacks of 4K security cam
While the 4K resolution has some of its benefits, but it also brings some drawbacks. 
4K images are huge and take up a lot of recording storage space. They almost need about four times more storage space than 1080p to record the same video footage length. It means you might need to spend for extended video storage.

With a 4K camera system, you must have a high-speed internet connection. As 4K images are heavy, there is a lot of data to push in an image that requires high-speed internet and bandwidth. 
Benefits of installing security cameras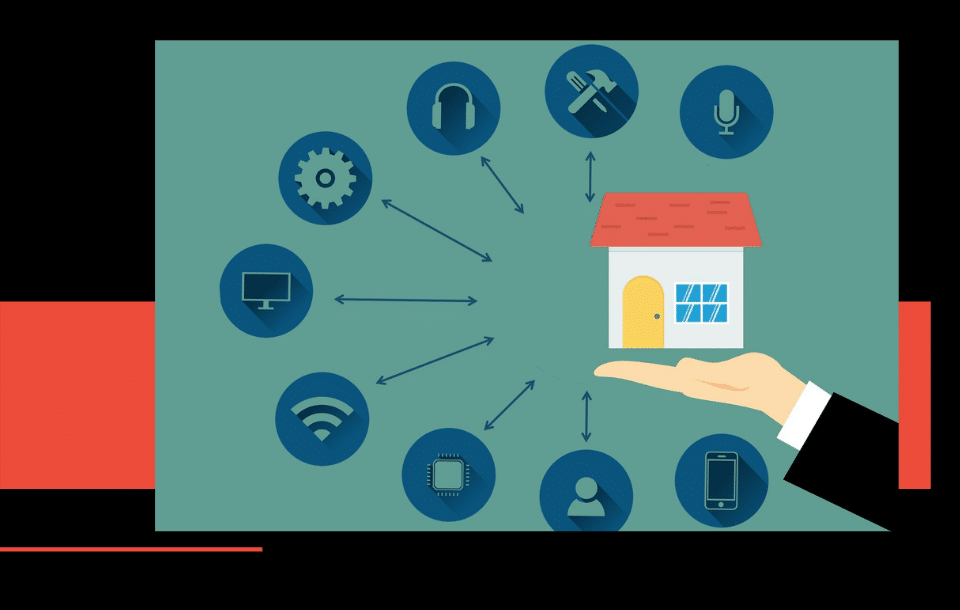 There are multiple factors to consider when it comes to installing security cameras. However, the primary element is how it can benefit you and your family. Here are some benefits of surveillance cameras: 
#1. Offers remote access to your property
Security cameras keep your home safe by allowing you to monitor your home when you're not there. With some advanced security cameras, you can even control any smart electronic device, including light, keyless door locks, thermostats, and more installed in your home.  
#2. Reduces crime 
According to a 2009 study, " The crime and theft risk reduced in an area where cameras are installed, even for people who didn't have their security system but their neighbors have." 
Security cameras help to create a safer neighborhood by deterring crimes. 
#3. Lowers homeowner's insurance
Installing a security system in your home significantly reduces your homeowner's insurance by up to 20%. Also, you get instant access to your local police and emergency responders. Your system will notify the police if someone tries to break into your home. You can also opt to get notifications if incase your smoke alarms or carbon monoxide detectors go off. 
#4. Keeps a tab on your kids 
As security systems allow you to monitor your home, you can easily check whom your teens are inviting over when you're away. If you've smart door locks for doorknobs, you can remotely lock and unlock doors for your kids. Also, you can notify the police if you feel something isn't right. 
Final thoughts
Security cameras tend to provide comfort and a sense of security from unexpected potential strangers. The confidence of feeling safe will help you be more focused, healthy, and productive. So if you haven't installed security cameras on your property, we recommend you do so. Give us a call and we can get the conversation started.
If you still have any doubts about the security cameras, please give us a call on 760 332 8900
BEGIN WITH US!
Our experts are part of a hand-selected team of security professionals who will guide
you through a plan that will fit your company.
Home security doesn't have to be expensive, cookie cutter, or by a national chain. We can take care of your family and
home security right here LOCALLY. Stimulate our economy and keep your money and your business local!