Integrated Security Can Improve your Business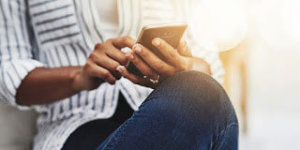 Integrated security systems are becoming increasingly popular for businesses of all sizes. And for good reason—an integrated security app can be a one-stop shop for all your business's security needs, from locking doors to setting alarm schedules. Integrated security apps offer many features that can improve your business, such as: 
– 24/7 monitoring: With an integrated security app, you can monitor your business around the clock, whether you're at the office or away on vacation. This peace of mind can be invaluable, knowing that someone is always keeping an eye on your property.
– Customizable alerts: Integrated security apps allow you to customize the types of alerts you receive, so you're only notified of events that are relevant to you. For example, you can choose to receive an alert if a door is left unlocked or if the temperature in the office falls outside of a certain range. 
– Remote control: Integrated security apps give you the ability to control your business's security features from anywhere in the world. So whether you're in the next room or across the globe, you can always access and manage your business's security. 
An integrated security app can be a valuable tool for any business owner. By streamlining your business's security features into one easy-to-use platform, you can save time and money, while also gaining peace of mind.
1. Centralized Security Equipment
An integrated security app connects all compatible security equipment so you can see and control all video cameras, locks and lights from your smartphone. You can manage your entire system from anywhere with an integrated security app. For example, when you connect security cameras to an integrated security app, you can check in on your business anytime, anywhere. View live or recorded clips from your mobile device. Not seeing what you need? You can even adjust your cameras from the app. Text alerts are valuable if you have specific areas, such as safes or stockrooms you want to monitor. Set up motion-triggered recordings so you can receive real time alerts when restricted areas are accessed. Or, just check an activity report on the app to review what doors, windows, stockrooms, safes, etc. were accessed.
2. Closing Time
Think of all items on your closing list. While a security app can't take care of your nighttime sweeping, it can take care of major closing activities with a few quick touches.
A business security system is an essential part of keeping your business safe. Centralized security equipment helps you keep an eye on your premises at all times and makes it easy to lock up at the end of the night.
With a few quick taps on your security app, you can turn off lights, lock doors, and set an alarm. This way, you can rest assured that your business is safe and secure. A security system is a worthwhile investment for any business owner who wants to protect their property and their employees.
3. Energy Management
Energy management is a critical part of operating a successful business. By monitoring and adjusting your energy use, you can save money on your utility bills and help to protect the environment.
An integrated security app can help you to manage your energy use efficiently. With the app, you can set schedules for your lights and thermostat, and receive alerts if there are any changes to those schedules.
You can also make adjustments to the temperature remotely, ensuring that your office or store is always comfortable for your employees and customers. By using an app to manage your energy use, you can save money and help to protect the planet.
Are you interested in improving your business with an integrated security app? Contact a security expert today to get started.
BEGIN WITH US!
Our experts are part of a hand-selected team of security professionals who will guide
you through a plan that will fit your company.
Home security doesn't have to be expensive, cookie cutter, or by a national chain. We can take care of your family and
home security right here LOCALLY. Stimulate our economy and keep your money and your business local!