A Beginner's Guide to Home Theater Systems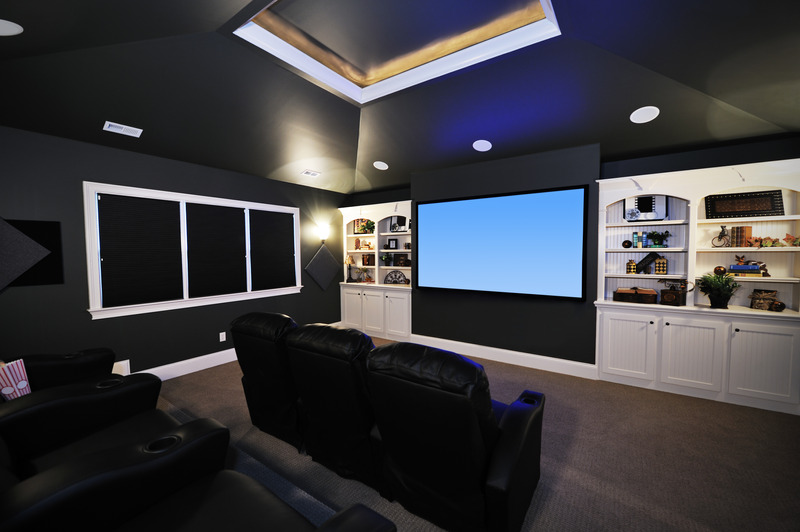 Ready to take your movie-viewing and gaming experience up a notch? A home theater system can do just that, but the process of deciding where to begin may be intimidating. Fortunately, First Call Security & Sound has been creating unforgettable home theaters for more than 10 years.
This provides the perfect balance of veteran knowledge and staying up-to-date on the newest technology. To give you a head start in your pursuit of an overflowing home cinema experience, they've compiled essential tips on building the perfect living room centerpiece for your entertainment needs.
What is a Home theater?
Transform your living space into a private movie theater with the installation of an immersive home theater system. Enjoy the cinematic sound and visuals that recreate the experience of watching a film in a commercial cinema! It typically includes a home cinema projector, a home audio receiver, as well as multiple speakers, and other components.
Transform your home into a personal movie theater with an immersive sound system and vivid visuals that bring movies to life right in the comfort of your own living room.
Home theater systems allow you to quickly and easily customize the viewing angle and size depending on the needs of specific movie genres or individual viewers. Overall, home theater systems offer an incredible home entertainment experience – they can transport you into another world with just the press of a button!
What are the different components of a home theater system?
A complete home theater experience is powered by a high-quality sound system, which offers exquisite audio and an incredibly immersive movie-viewing adventure.
The sound system usually consists of a soundbar, subwoofer, and surround sound speakers that come with the latest Dolby technology.
If you're looking to amplify your audio experience beyond the walls of your living room, there's an easy solution: exterior speakers! Installing these on the outside of your house will provide a greater soundscape than ever before. To complete the home theater system, you also need an HD television for visuals as well as all necessary cables and connectors to ensure everything is connected properly.
With a little bit of research and help from the experienced staff at First Call Security & Sound, you can create an incredible home sound system that will bring many magical movie nights!
How to set up your home theater system
First Call Security & Sound is the best source for setting up a home theater system. With in-depth expertise in electronic audio and video, First Call Security & Sound has the knowledge to tailor a home theater setup to your individual needs.
First Call Security & Sound's experts strive to provide the most up-to-date technology, coupled with outstanding service and support for each customer. Whether you are looking for a small setup or large, First Call Security & Sound will work with you every step of the way to get your home theater up and running without any hassles.
Why you need to get a professional team to install your home theater equipment
On the surface, a home theater installation may seem straightforward; however, it requires an array of intricate technical know-how to pull off properly. This is why it is important to get First Call Security & Sound, with their team of highly trained professionals, to make sure your audio and video equipment are correctly serviced and installed.
At First Call Security & Sound, we are committed to providing our customers with outstanding quality components for the ultimate home theater experience. Our expertly qualified staff can install and maintain your equipment quickly and securely, so you can enjoy the latest movies or shows without any anxiety.  Drawing from decades of expertise in home theater installation, our team has the know-how and proficiency to ensure that your media space is running flawlessly so you can enjoy a full cinematic experience. So if you're looking for reliable technicians who can provide a fantastic service, First Call Security & Sound should be at the top of your list.
Don't wait any longer and let First Call Security & Sound help you find the perfect solutions for your individual needs with their wide selection of home theater systems – call today at 760 332 8900!
BEGIN WITH US!
Our experts are part of a hand-selected team of security professionals who will guide
you through a plan that will fit your company.
Home security doesn't have to be expensive, cookie cutter, or by a national chain. We can take care of your family and
home security right here LOCALLY. Stimulate our economy and keep your money and your business local!